Fire and Grills
It's that time of the year again where everyone is out on their porch/patio enjoying the weather and of course, we break out the grills that have been collecting dust so that we indulge in some smoked goodness! What's your favorite spot in the city to grab some BBQ? If you grill at home, what's your favorite thing to put on the grill?
Lately, I have visited a number of meaty places including: Dino BBQ, County BBQ, Green Street Smoked Meats, Gogi, etc. There are so many options around this city that i need to make more trips! Do you guys usually differentiate between American BBQ, Korean BBQ, Vietnamese BBQ, Japanese BBQ, etc? The most important thing to me is how the food itself turns out! I'm a sucker for anything with a good smokey taste without being overly dry. If the end result is supposed to have sauce then you can bet your bottom dollar that I'm going to sauce that baby up and get my fill.
The most recent venture I had was to Gogi. I have been meaning to go here when they first opened but I haven't been able to until now! They have some great pork belly and the rice that they make after the meal is absolutely scrumptious! It is a bit pricey but the waitstaff was more than helpful and so very friendly. Although they are very efficient at getting you in and out, you can bet you will still smell like meat at the end of your meal. Though to some people, that isn't necessarily a bad thing! If you don't like smelling like meat, make sure to bring some Febreeze!
Some pictures from our meal: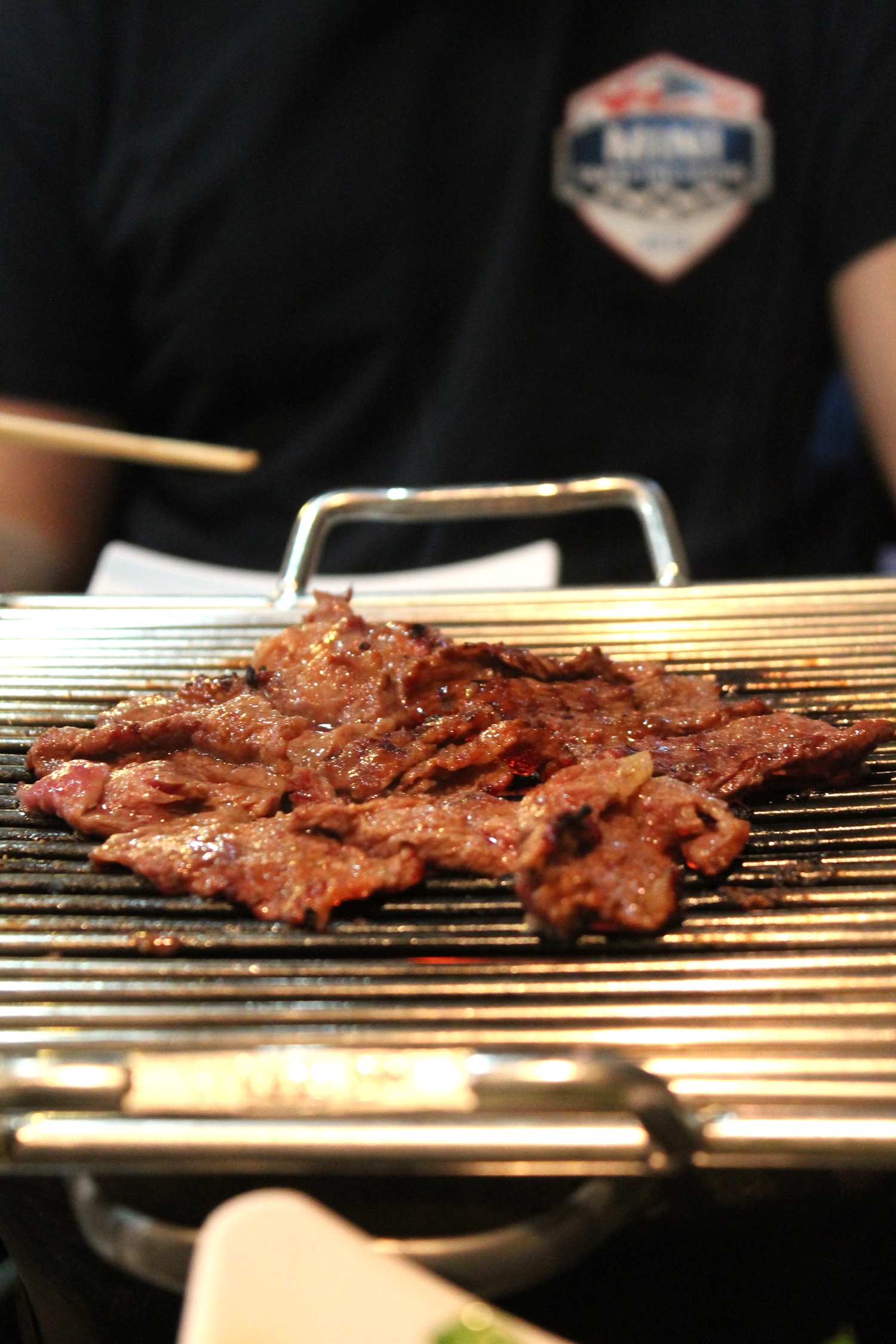 Looks delicious, doesn't it? Yeah, we thought so too. For those who would love to have an adventure after they eat, there's a bar and karaoke place right next door so since you're in the area anyway, why not stop by? Me on the other hand, I definitely went into a food coma right after the meal. Patio season has just started so I will definitely be out and about trying even more BBQ spots. Let's make this summer a good one!